Datum/Tid
Datum: 2018-03-21
18:30 – 20:30
Plats
Institute for the Future
Välkommen på en spaning in i framtiden den 21 mars då vi gör ett studie-besök på Institute for the Future (IFTF) i Palo Alto.
Svenska Susanne Forschheimer som är Media Lab Reseacher Manager på denna tankesmedja, kommer att ta emot oss och berätta om sin bakgrund och hur "framtidsforskning" går till.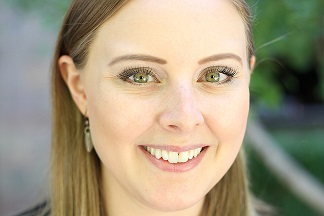 Vad är nästa stora tech trend?
Hur kan vi leva hälsosammare?
Hur kommer självkörande bilar, automatisering och AI riktigt påverka vår vardag?

IFTF är en ideell "think tank" -organisation som i år firar 50 år av framtidsprognoser. De tillhandahåller strategier; "foresight to insight to action" för organisationer, regeringar och företag för att lära ut hur man systematiskt kan tänka kring framtiden för att fatta bättre beslut i nuet. De släpper årligen 10 års prognoser inom områden som mat, hälsa, teknik, media, blockchain, arbete, ledarskap och utbildning. Ta en titt på deras hemsida.
Nätverk, inspiration och vin med tilltugg står också på agendan. Presentationen sker på svenska.
ANMÄLAN SENAST SÖNDAGEN 18 MARS HÄR!
Varmt välkomna hälsar  Helena & Yvonne
Frågor?  Kontakta oss på email:  professional@sweasanfrancisco.org
Share this event on Facebook and Twitter